Scientific structuring platform

LipPolGreen

Characterization of plant lipids and hydrophobic polymers for a green and sustainable chemistry



Instruments
SEC-dRI-MALLS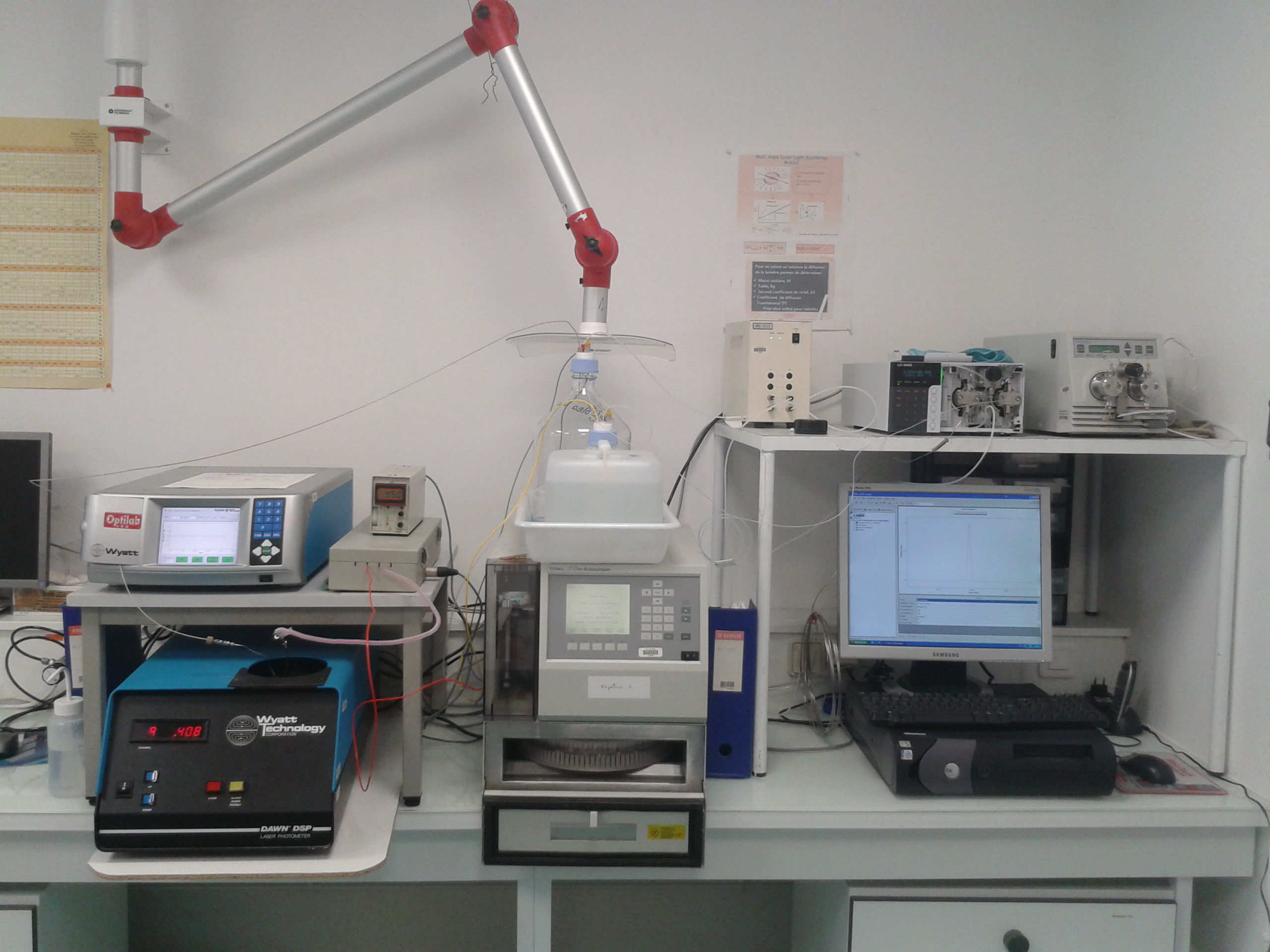 Size exclusion chromatography (SEC) fractionates macromolecules according to their sizes. Light scattering detector (MALLS) determines absolute molar mass and radius associated to analytes during the fractionation. SEC could be run with aqueuous carrier but also in organic mode and could be on-line coupled with the ICP-MS.
MALLS: Dawn DSP, Wyatt Technology
Analyzed samples : natural rubber, polymers...
LipPolGreen platform, Montpellier SupAgro, UMR IATE bâtiment 33, 2 Place Viala, 34060 Montpellier cedex 1, France
email : PlantLipPol-Green@supagro.inra.fr - tel. +33 4 99 61 23 64